An easy way to add a slice of fun to your waterfront property is by adding an inflatable floating dock. They are easy to move during the summer, store during the winter, and add a bit of flavor to any backyard space, especially if you plan on throwing parties in the sun. One such offering is called the Lily Pad found at local paddleboard shop Walk on Water. They specialize in all things inflatable so be sure to reach out to them for further inquiries and read on for more information.

Lily Pad
One such addition is the Lily Pad inflatable floating dock. This durable floating platform provides paddlers, boaters, yogis, and swimmers with the most convenient way of getting on the water and staying on it. The possibilities of its uses are endless.
Let's face it, not everyone has a dock attached to their waterfront house. Or even a waterfront house! (But that's a different story) Maybe putting one in is against zoning code, or the costs are too expensive, or you have no use for a permanent one. Whatever it may be, it doesn't matter, because now you have the ability to put a temporary dock in place. At a fraction of the cost now you can host a party and have it as a central focus point, use it as a launch spot for kayaks and paddleboards, practice yoga by floating on the water or underneath the sun, or just relax and catch a tan- this dock provides you with the perfect platform to achieve whatever you desire this upcoming summer.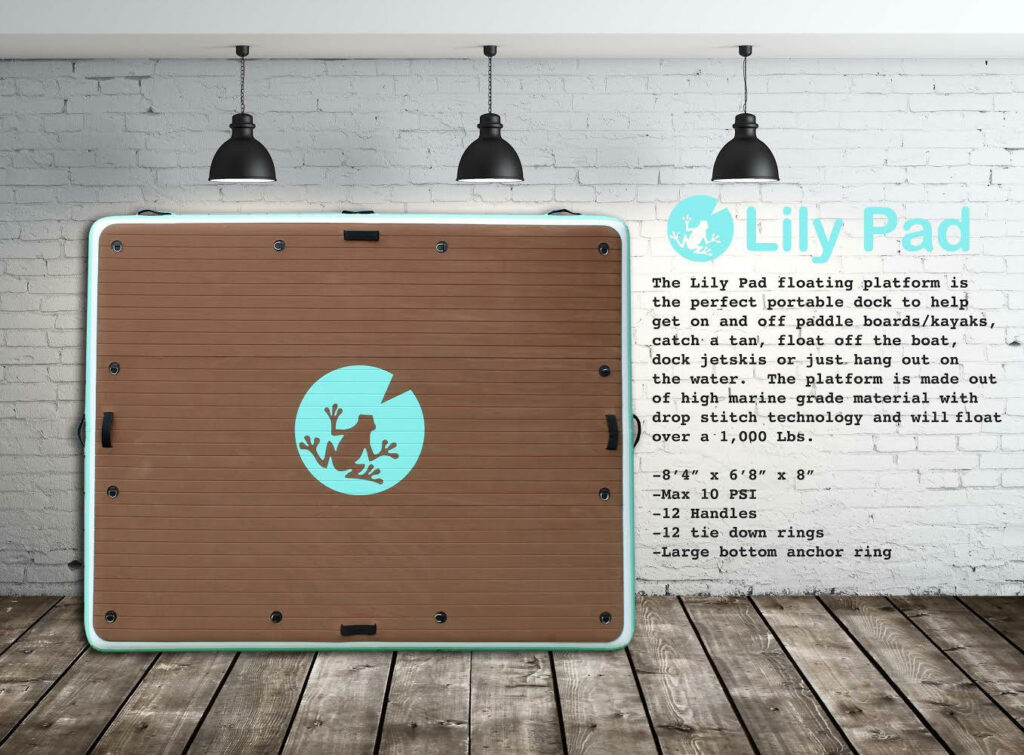 The durable, marine-grade material which can float up to 1,000 lbs, will ensure you are worry-free when it comes to tears or holes, making it safe for kids to play on and in the water. In addition, it comes packaged with a high-speed hand pump and carry bag making for easy inflation and storage for when the season ends. Or, even better, check out our electronic pumps to cut the inflate times in half!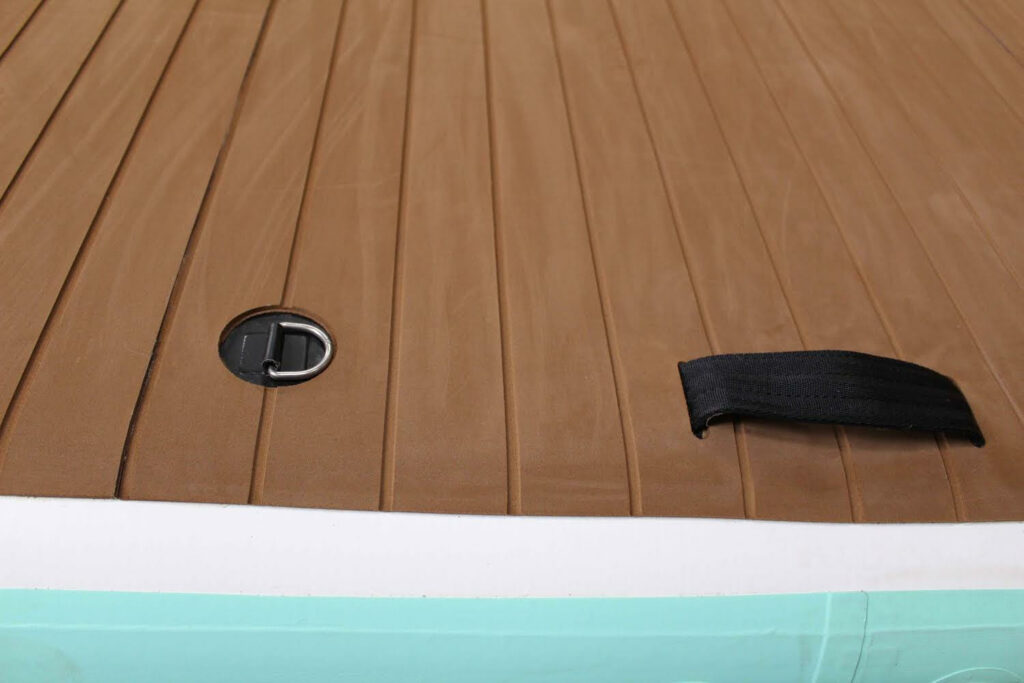 If you're still not sure whether you need a new floating dock or not, picture this: You and your partner lounging on the dock with the soft waves lapping against the edges, a warm breeze blowing over your faces as you sip your favorite beverage and watch the sunset behind distant trees on a warm summer night. You sigh with content as the bright orange streaks turn to a soft pink and the clouds shimmer away as the stars begin to appear overhead. Your kids climb back onto the platform and become quiet with fatigue from a full day of swimming, paddleboarding, and baking under the hot sun. When its time, everyone climbs off the floating dock and makes their way inside for dinner. But not before you gently lift the Lily Pad from the water and back onto land, choosing to keep it inflated overnight, knowing full-well it will retain its rigidity due to its solid construction. It will wait overnight until you return the next day to celebrate the warm sun on another beautiful summer day.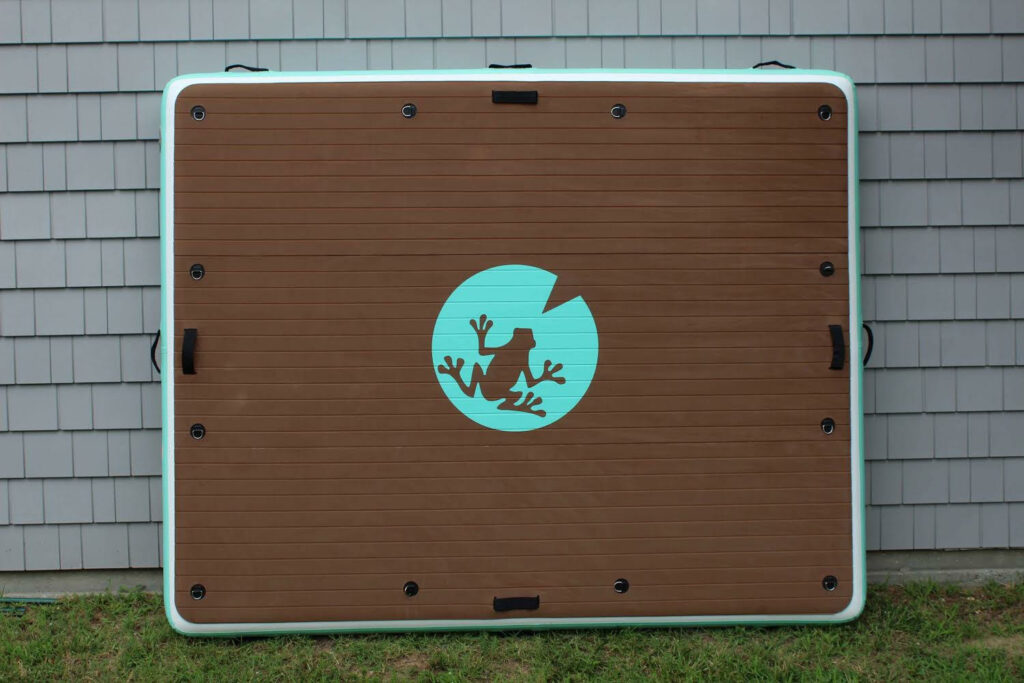 This is a piece of equipment you need to elevate your enjoyment this upcoming summer season. So be sure to check out Walk on Water in West Ocean City, take a look at the Lily Pad, and enjoy it with friends and family during all the summer days yet to come.